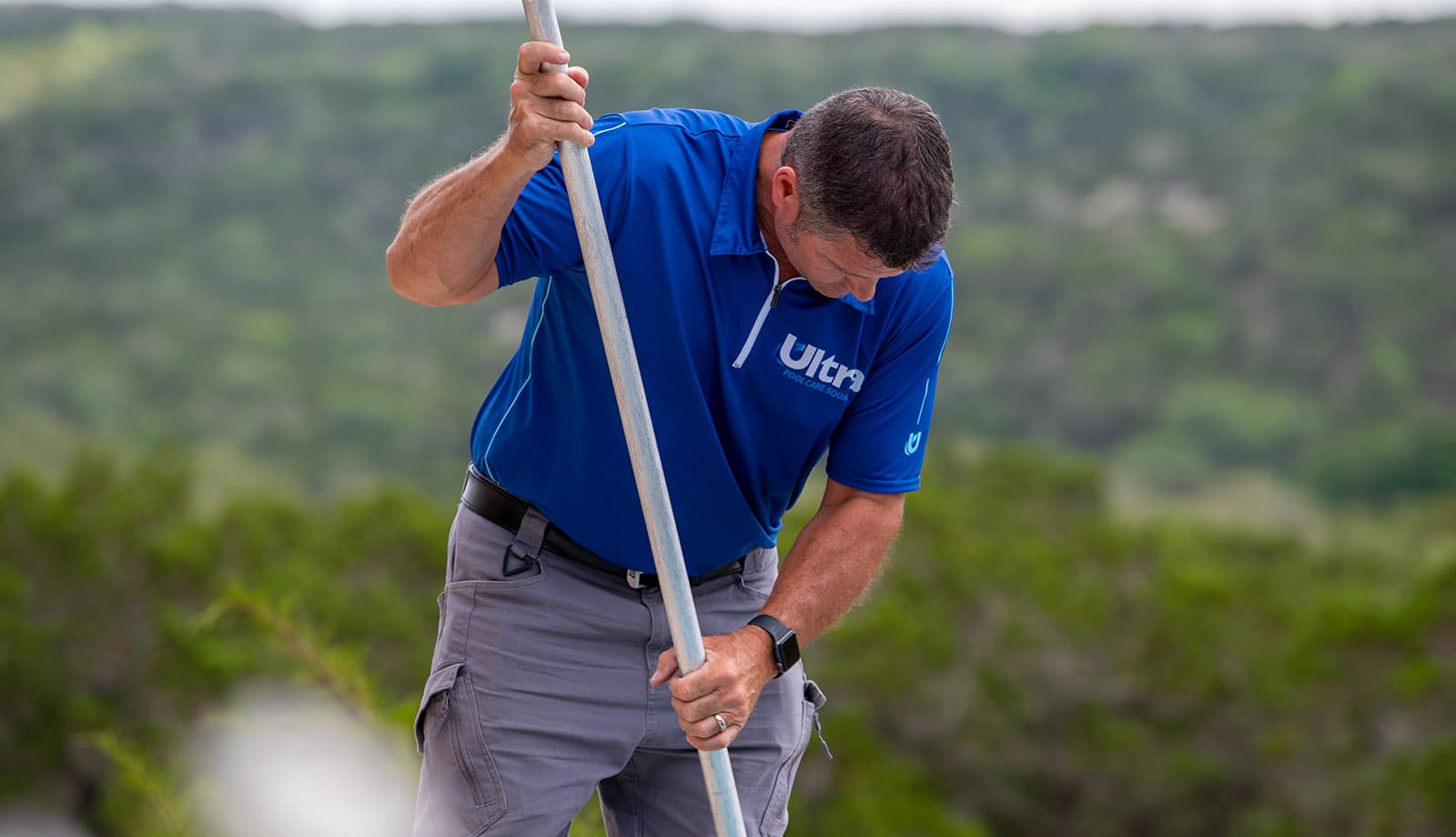 The Ultra Pool Care Squad has its origins in New Braunfels, Texas with our first Pool Tech & General Manager Tim Graham pioneering the concept at our first company location.
We were looking for someone who really understood the difference we are bringing to the pool care industry – emphasizing the CARE aspect of it – and Tim's background and attitude really stood out. We knew he could be the model of a pool care professional for franchisees to come! The Ultra Pool Care Squad is focused on building a network of franchisees who are Compassionate, Authentic, Reliable, Experts who CARE for pools & their people.
With more than 30 years of experience as a pool care professional, Tim started cleaning pools as part of his family's business in Indiana. He owned and ran his own pool service routes for 12 years before adding two retail locations in his home town as well. When Tim & his family relocated to the New Braunfels area, he jumped at the opportunity to return to his pool care roots with the Ultra Pool Care Squad. It has turned out to be a great match, as evidenced by the 5-star Google reviews he has earned:
We asked Tim what he likes about working with The Ultra Pool Care Squad and he explained:
"When I had my own routes and shop, I had to do everything – marketing, branding, accounting, …EVERYTHING. It didn't leave me as much time to focus on customers and their pools – or even really building my business. Ultra Pool Care franchisees get so much support – from training, to scheduling, to marketing, to how to grow the business – it can really make a huge difference. The professional branding on the van and uniform alone have made the difference in signing many of my customers. They see the van and there is an instant credibility, then it is up to me to keep the pool looking great!"
As the Ultra Pool Care Squad brand grows across the nation, we are looking for more entrepreneurial people who want to be their own boss and help us revolutionize what pool owners expect from their pool care professional.
Contact us to get started TODAY!